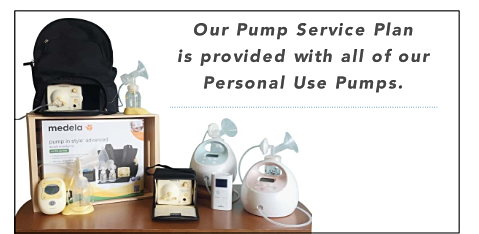 What's included?
Guidance on selecting the pump that fits your needs and insurance coverage.
Information on using and cleaning your pump.
Trouble shooting if you pump is not working properly.
Our popular Returning to Work while Breastfeeding class.
Our Pump Service Plan may be purchased for $25 if a pump was obtained elsewhere.