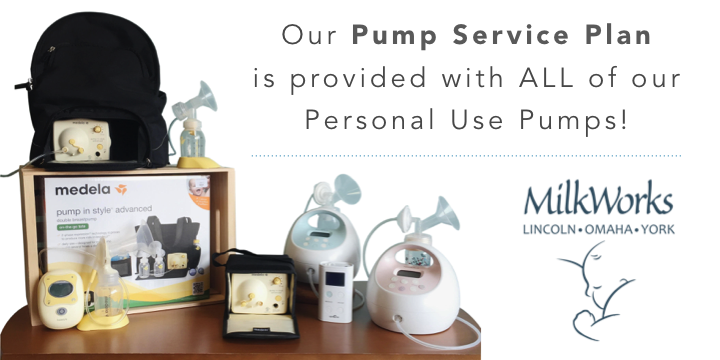 What's included?
Guidance on selecting the pump that fits a mom's needs and her insurance coverage.
Information on using a pump, cleaning and replacing pump parts, breast shield fit, and collecting and storing milk.
Help if a pump is not working correctly.
Our popular Returning to Work while Breastfeeding class – offered monthly!
Our Pump Service Plan may be purchased for $25 if a pump was obtained elsewhere.