What to Expect When You See a Lactation Consultant
By Phyllis Kombol, RNC, MSN, IBCLC; Judith Lauwers, BA, IBCLC; Patricia Berg-Drazin, IBCLC
Congratulations! Breastfeeding is the best start for you and your baby. Do you have questions or problems? Do you feel a bit overwhelmed? You don't have to do this alone. Help is only as far away as the nearest lactation consultant!
You may want to know what will happen when you see a lactation consultant. It depends on where you see her. You may meet a lactation consultant in a breasstfeeding class. She may visit you in the hospital after you have your baby. You may see her in a health clinic or your doctor's office. She may visit you at home or in her own office.
What will you learn in a breastfeeding class?
How to tell when your baby wants to nurse.
How to breastfeed.
What to expect in the hospital and at home.
How to tell your baby is getting enough milk.
How to keep a plentiful milk supply.
How to avoid problems.
Signs that you may need help.
How to continue to breastfeed after you return to work or school.
When and how to start feeding other foods to your baby.
What will happen at the hospital?
Some lactation consutants are part of the hospital staff that cares for you and your baby. The lactation consutant may see every mother and new baby each day. She may see you only if you are having trouble or ask to be seen. Your nurses can help you start breastfeeding your baby. They will ask the lactation consultant to see you if you need her. She may be with you to help you with a feeding. She may just stop by your room to check in with you and answer questions.
What will happen in a clinic or office visit?
Your first visit may take up to 90 minutes. Each place will be a bit different. The lactation consultant will ask your name, address, phone number, and your baby's date of birth. She will need the names of your doctor, your baby's doctor, and your health insurance provider. She may copy your insurance card. She may ask permission to contact your insurance company. You may sign permission for the lactation consultant to touch you and your baby. You may sign a privacy notice. The lactation consultant will tell you what the visit will cost and how you can pay. She will then ask you some questions for the "history" so she can help you in the best way.
The lactation consultant may ask you about:
Your health and your baby's health.
Your family's history.
Your pregnancy and birth.
Your baby's birth weight and any other weights.
How your baby has been breastfeeding.
How many wet and soiled diapers your baby has each day and what they look like.
What worries or questions you have.
During the visit, the lactation consultant will probably:
Check how your baby looks and acts.
Check your breasts and nipples.
Watch your baby breastfeed and offer help with positioning if you need it.
Show you how to tell when your baby is latched and feeding well.
Show you how to fix any breastfeeding problems you are having.
Give you written instructions to help you at home.
Tell you how to call for more help or questions.
Give you the number for a nursing mothers' support group in your area.
The lactation consultant may also:
Put a finger in baby's mouth to check your baby's suck and mouth structure.
Check your baby's weight naked to get an accurate weight.
Weigh your baby before and after breastfeeding to measure how much your baby ate.
Ask you to pump your breasts after your baby breastfeeds to help tell how much milk is left over.
FIND HELP FAST
Go to "Find a Lactation Consultant" at http://www.ilca.org to locate a lactation consultant in your area. You can also ask your doctor or a nurse at your hospital.
WHAT IF...?
CALL BACK the lactation consultant if:
a problem does not seem to get better
a different problem comes up
you find you can't do the plan of care you decided on
you have questions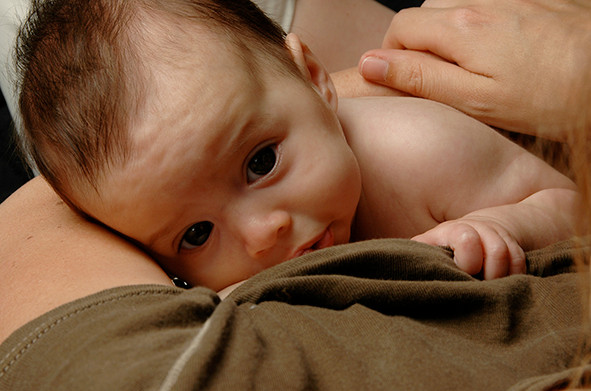 Consultations
We provide expert help from international board certified lactation consultants (IBCLCs), including a comprehensive feeding assessment and follow up care until your baby is feeding well. It's what we love to do.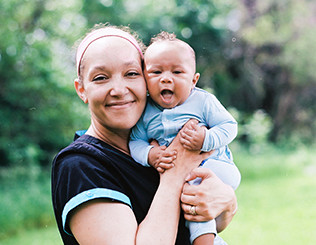 Breastfeeding Information Center
Want trustworthy, reliable breastfeeding information any time of the day (or night)? It's all here in our Breastfeeding Information Center, guided by years of experience and the latest research.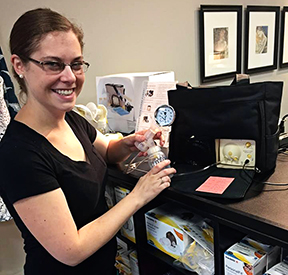 Breast Pumps and Insurance Coverage
It's all about quality when it comes to a breast pump. MilkWorks is a DME (durable medical equipment) provider for most private insurance plans and for all Nebraska Medicaid plans.