Nipple Blisters or Blebs
A nipple blister or bleb starts as a white or yellow spot on the nipple, but if it breaks open immediately, you may only see a tiny red tender spot. It can be quite painful.
Although not thoroughly understood, we think that a nipple blister/bleb is a bulging damaged milk duct. Often a bleb occurs after trauma to the nipple. If your baby's latch has not been assessed, you may want to see a lactation consultant. If your baby is more than a few months old, a common cause is "yanking" on the nipple to stimulate faster flow, or to see who walked into the room.
If the bleb is not painful and not causing any problems, it is okay to do nothing and let it resolve on its own.
You may apply warm wet packs or a cotton ball soaked in olive oil in order to soften it. If the bleb is less than 48 hours old, gentle manipulation of the nipple behind the plug may cause the softened bleb to open. It can also be opened with a sharp, sterile needle; this is often not successful if the blister is more than a few days old.
Once the bleb 'opens' we recommend that you apply some Lanolin to the nipple after each breastfeeding for a week or so to try and prevent the bleb from closing again. Polysporin is also a good choice, to protect from infection.
If the bleb is not 'open', it may cause milk to back up and create a tender mass in the breast – "a plugged milk duct." This could lead to mastitis.
Rest frequently and eat well. Mothers who are experiencing recurrent plugged ducts within the breast may benefit from the addition of lecithin to their diet (~1200 mg, 3 to 4x a day).
While blebs may be annoying and painful, they are not dangerous unless they lead to mastitis. If the bleb is painful and not resolving, there have been reports that applying a steroid ointment under an occlusive dressing can be helpful. Apply a very small amount of 1% hydrocortisone ointment (available over-the-counter) to the bleb, then cover with a large (~ 6 inch square) piece of plastic wrap. Repeat every time after you feed or pump that breast until it is no longer painful. Do not continue after 1 week if the bleb is not improving.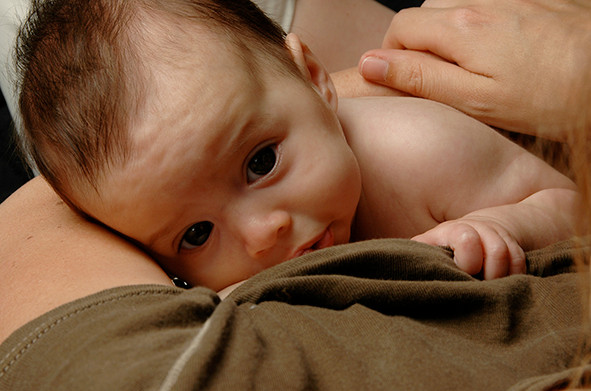 Consultations
We provide expert help from international board certified lactation consultants (IBCLCs), including a comprehensive feeding assessment and follow up care until your baby is feeding well. It's what we love to do.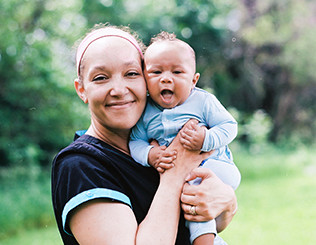 Breastfeeding Information Center
Want trustworthy, reliable breastfeeding information any time of the day (or night)? It's all here in our Breastfeeding Information Center, guided by years of experience and the latest research.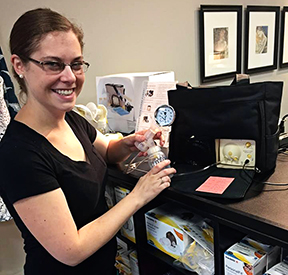 Breast Pumps and Insurance Coverage
It's all about quality when it comes to a breast pump. MilkWorks is a DME (durable medical equipment) provider for most private insurance plans and for all Nebraska Medicaid plans.