Instrucciones para usar un Sacaleches de Medela
Si usted está usando un sacaleches Sinfónico alquilado
Coloque el sacaleches sobre una superficie dura, tales como una mesa o mesilla, no en una silla o un sofá.
Conecte el cordón corto al reverso del sacaleches y el cordón largo a un enchufe. No sobrecargue el enchufe o el sacaleches no se encenderá.
Ensamble las piezas del kit. Asegúrese que la pequeña membrana blanca está seguro y llano con la válvula amarilla, y que las tapas de membranas (debajo de la tapa de sacaleches) están ubicadas apropiadamente.
Hay 2 botones y 1 perilla que controlan el sacaleches: El botón a la izquierda es el botón de encendido y apagado. La perilla al medio es la perilla reguladora de vacío, que cambia la succión. Gírelo en sentido horario para aumentarla). El botón al derecho (con el símbolo de La gota de leche) es el botón de bajada de leche. Este botón cambia la fase de estimulación a la fase de extracción durante los primeros 2 minutos (La fase cambiara automáticamente después de 2 minutos.)
Coloque las copas para senos contra el pecho con el pezón centrado en la apertura. Si Ud. desea, puede sacar leche de un de los senos. Encienda el sacaleches (el botón a la izquierda).
Si Ud. está usando un Meleda Symphony Prematuro sacaleches para llevar la leche para un bebé prematuro, lea la información siguiente:
Ud. solo debe usar la Programa Prematuro 1.0 hasta sacas 20 ml/cc o más de tres sesiones de extractar seguidos. Desde ese momento, debe cambiar a la Programa Estándar 2.0. Generalmente, se ocurrirá dentro de la primera semana. Entonces, debería cambiar el Sacaleches Prematuro al Sacaleches Symphony Estándar.
La información siguiente se aplica a los sacaleches "In Style" y "Freestyle"
La velocidad de succión en los primeros 2 minutes es más rápida y ligera para estimular la leche. Cambia la succión con la perilla en el medio al nivel más alto pero también cómodo para Ud. Si empieza a sentir incomodo, baje la succión hasta un nivel cómodo. Después de 2 minutes, la succión automáticamente cambia en una velocidad más lenta y más fuerte. Otra vez, si no se siente cómodo, cambia la succión hasta un nivel que se siente fuerte pero no se duele. Este cambio imita como el bebé amamanta después de la bajada de leche. Si la leche rocia antes de 2 minutos, oprimes el botón de bajada de leche (con la gota de leche) para cambiar a la fase de extracción.
Sacar la leche de los senos no debe dolerse. Aumentar la succión hasta que le duele puede prohibir que baje la leche. También, los pezones pueden dolerse.
Copas para senos vienen en 5 tamaños (21, 24, 27, 30 y 36 mm). Para la comodidad y eficacia, los pezones NO DEBEN tocar los lados de la apertura en la copa de seno; solo el pezón, no la areola, debe entrar la apertura. Para mujeres con pezones más grandes, llanos, o con mucha elasticidad de tejido de pecho podrían usar un tamaño más grande. El kit tiene copas de senos de tamaño 24 mm. Si esas copas no se quedan bien, por favor dile a cualquier empleado de Milkworks y le ayudáramos obtener copas de seno que si quedan.
Hay videos de ensamblar y usar el sacaleches en las páginas de Freestyle o Pump In Style en la sitio de Medela (www.medelabreastfeedingus.com/products/category/breast-pumps). Muestran como ensamblar el kit de sacaleches y como limpiar las piezas. Si Ud. usa un Symphony, ensambla igual como el Pump In Style Advanced, excepto de las mangueras conectan a los tapas de membranas debajo de la tapa de sacaleches.
 Por favor llame al 402-423-6402 si tiene cualquier pregunta de cómo usar el sacaleches.
Por favor llame al 402-423-6402 ext. 107 para renovar su sacaleches de alquiler antes del día de renovación.
¿Cómo limpiar las piezas del sacaleches?
Si hiervas las piezas o ponga en el lavaplatos, el plástico se puede descolorar. Por favor, vea los videos de Medela en sitio abajo o llame a MilkWorks si hay preguntas. Cada pieza se debe quitar del sacaleches y ser desmontado para lavar, excepto de las mangueras y las tapas de membranas. Si es posible, lave las piezas con agua tibio enjabonado, enjuague, y deje para secar después de cada uso. Si no es posible después de cada uso, por lo menos desmonte las piezas del kit y lávelas con jabón más tarde del día. También se puede limpiar las piezas en bolsas Medela para el microondas, o con toallitas diseñados para el uso con piezas de sacaleches.
Asegúrese que la membrana esta seca y se ubica bien cuando reensambla las piezas, y que no está mojada o pegajoso. Hay que estar llana y móvil para que el sacaleches puede funcionar.
Las mangueras normalmente no tocan la leche. Puede limpiar la fuera de las mangueras periódicamente con una toalla limpia. Si Ud. ve condensación en las mangueras después de usar el sacaleches, deje encendido el sacaleches por algunos minutos después de usarlo. Secara las mangueras. Si hay mucha condensación, puede rociar alcohol por las mangueras y colgar hasta seca.
¿Con que frecuencia debo extraer la leche?
Si su bebé no amamanta:
Extraiga por lo menos cada 2-3 horas durante el día y cada 3-4 horas por la noche, O por lo menos 8 veces en 24 horas. Puede extraer con más frecuencia si necesita aumentar su suministro.
Si Ud. va a estar separada de su bebé temporalmente:
Extraiga cada vez normalmente amamantaría a su bebé, o cuando su bebé bebe de una biberón porque Ud. no está.
Si el bebé amamanta pero no aumenta y necesita la leche para complementar:
Si Ud. piensa que el suministro es bajo, extraiga casi 30 minutos después de amamantar el bebé. Esa permite que los senos llenan y ser vaciados por el sacaleches. Se podría ayudar a aumentar el suministro. Si cree que el suministro es bastante pero el bebé no vacía los senos y no aumenta bien, extraiga después de amamantar el bebé.
¿Por cuánto tiempo debo extraer?
Le aconsejamos que extraiga por ~10-15 minutos. Si extrae por más de 15 minutes, los pezones se pueden doler. Es mejor extraer con más frecuencia que por más tiempo para aumentar el suministro.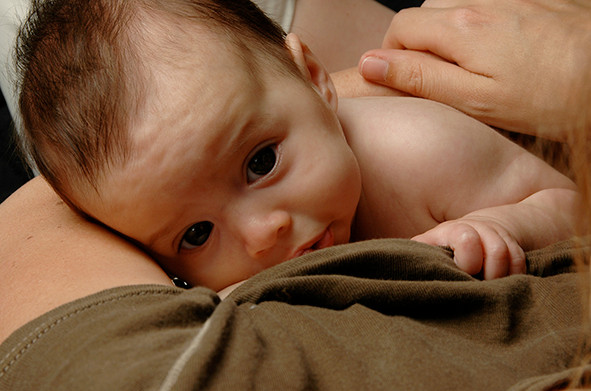 Consultations
We provide expert help from international board certified lactation consultants (IBCLCs), including a comprehensive feeding assessment and follow up care until your baby is feeding well. It's what we love to do.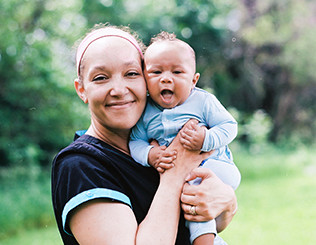 Breastfeeding Information Center
Want trustworthy, reliable breastfeeding information any time of the day (or night)? It's all here in our Breastfeeding Information Center, guided by years of experience and the latest research.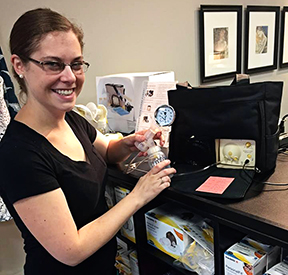 Breast Pumps and Insurance Coverage
It's all about quality when it comes to a breast pump. MilkWorks is a DME (durable medical equipment) provider for most private insurance plans and for all Nebraska Medicaid plans.