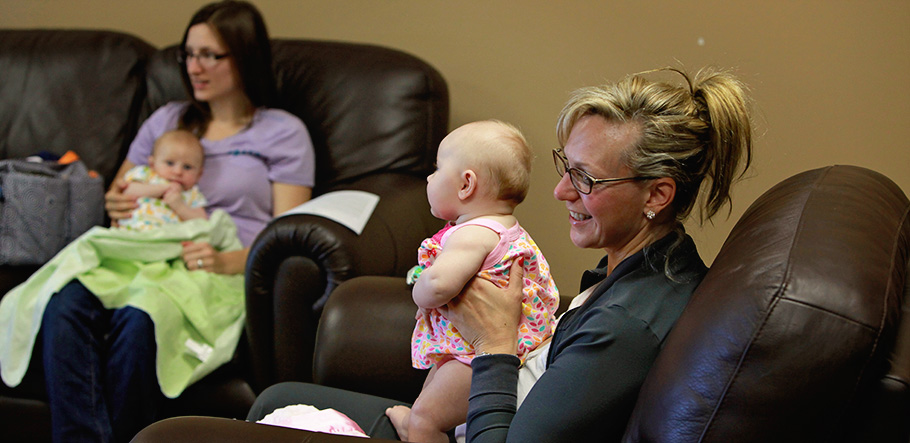 Group Support
Research has shown that women who participate in groups with other mothers tend to adjust to motherhood more easily.
This group is for moms with babies or toddlers. It is held in our toddler-safe room. A breastfeeding educator leads the group and makes sure that everyone is introduced. There is always an opportunity to ask questions about breastfeeding, but moms also choose to talk about related topics as well. Older siblings are welcome.
Lincoln | every Tuesday and every Wednesday from 10-11:30am
Omaha | every Monday and every Wednesday from 10-11:30am
---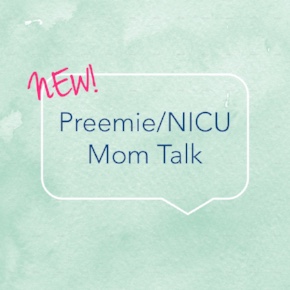 This support group is designed for mothers of babies who are premature, are currently in the NICU, or a NICU graduate. Led by an RN IBCLC with NICU experience, you will find support for all of the unique experiences mothers face when breastfeeding and/or pumping for an early, ill, or special needs baby. You are welcome to attend with, or without, your baby. 
Lincoln | every Monday at 11am
Omaha | every Tuesday at 11am
MilkWorks is a well facility so you do not have to worry about you or your baby encountering illnesses while onsite. There is no fee to attend and you do not need to register.
---
Connect with More Parents on Facebook
Expecting multiples? Join the 'MilkWorks Multiples' group.
Want to share recipes and coping tips with other parents of children who have Food Sensitivities or Intolerances? Join the 'MilkWorks Food Sensitivity' group.
Back at work outside the home? Join the 'MilkWorks Return to Work Moms' group
Want to know more about our Community Breastfeeding Educator program? Join the 'MilkWorks in the Community' group.
---
Information about our Moms Groups
Our groups are available at no cost because we want parents to have the opportunity to gather with other parents.
You do not need to register to attend group. Just drop in. If you are late, that is fine.
For wear and tear on the room and safety concerns, we ask that you not bring food or drink to group. If your child requires a snack, we ask that they sit on your lap to eat. Water in a spill proof container is fine.
Please note: MilkWorks is a well facility. For everyone's protection, if you or your baby or child are sick with a cold or virus, we ask that you wait until you are well to come to MilkWorks. In the mean time, please call and we will assist you by phone.
---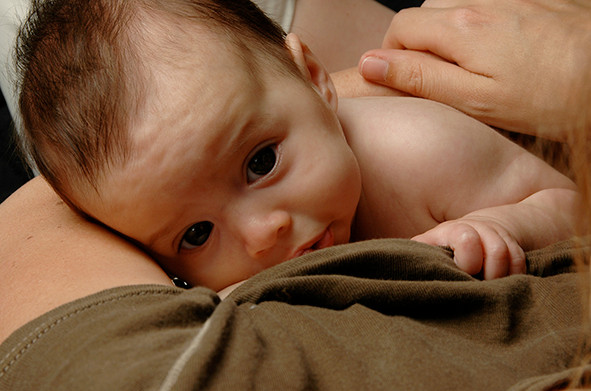 Consultations
We provide expert help from international board certified lactation consultants (IBCLCs), including a comprehensive feeding assessment and follow up care until your baby is feeding well. It's what we love to do.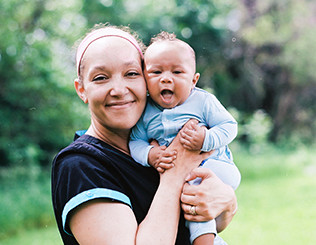 Breastfeeding Information Center
Want trustworthy, reliable breastfeeding information any time of the day (or night)? It's all here in our Breastfeeding Information Center, guided by years of experience and the latest research.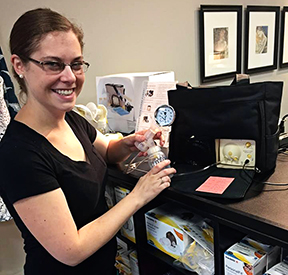 Breast Pumps and Insurance Coverage
It's all about quality when it comes to a breast pump. MilkWorks is a DME (durable medical equipment) provider for most private insurance plans and for all Nebraska Medicaid plans.