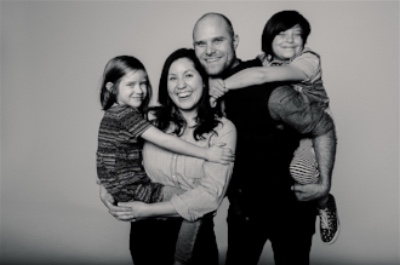 I've worked at MilkWorks for four years as a Breastfeeding Educator and occasionally lead our weekly Mom Talk groups. While these groups focus on necessary breastfeeding support, I've seen over time that every mom needs support beyond breastfeeding. The transition to motherhood can be lonely, confusing, joyful, and frustrating - all within the same five minutes!
Last year I was fortunate to attend a facilitator training for a new, innovative mom's group: MotherWoman. These groups are structured, inclusive, confidential, and FREE. By supporting mothers, we empower them to be the best parent for their children. By providing a safe space for a woman to speak her own truth about motherhood, she can be heard...without judgment. That is a very powerful thing. Much of parenting requires a mother to put her own needs aside and focus on her children. By allowing moms to speak openly, about herself and her needs, moms can find strength and acknowledge the importance of self-care, while cultivating community with other mothers.
One unique piece about MotherWoman groups is that we are an "advice-free zone." No fear about getting unsolicited advice, or a recommendation that goes against your personal parenting choices! You can speak honestly, freely, and everyone will listen without interruption or advice. At MotherWoman, we believe that you are the best mother for your child.
MotherWoman is structured, which means that we start and end group the same way each week. The topics we discuss vary, from the realities of motherhood to navigating change to self-care basics. As a MotherWoman facilitator, we lead the discussion, but allow everyone a chance to speak and be heard.
At MotherWoman, we believe that every mother deserves support. We know that women are strong, and speaking the truth about motherhood is a revolutionary act. We realize there is not one "right" way to parent and that parenting is hard work! You shouldn't have to do it alone. We also know that when a mother feels supported, heard, validated, and loved... her whole family will benefit. We hope that you'll join us!
Click HERE for a comprehensive postpartum support resource list in the Lincoln community.