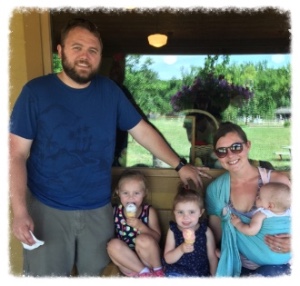 BABYWEARING for the WIN!
Babywearing can definitely be a lifesaver - both in those early days of your baby's life and through toddlerhood.
As a busy mother of 3, babywearing allows me to keep up with my rambunctious bigger kiddos while still meeting the emotional & nutritional needs of my youngest. Learning how to breastfeed in a carreir hands free is a game changer!  
- Angie, Breastfeeding Educator
---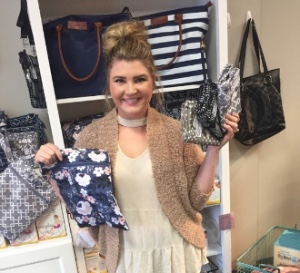 Pumparoos - Cute + Functional
Ashley loves to gift the Sarah Wells Pumparoo - a wet/dry bag + staging mat for pump parts. WHY? 
"I love that the Pumparoo has a wet pocket for all of the breast pump parts that have touched milk, the dry pocket for extra parts and other parts that don't touch milk…it's also perfect for snacks! My most favorite part is the detachable staging mat, so you always have a sanitary place to set up and take apart your pump. The Pumparoo is AMAZING whether you pump once a day or exclusively!" - Ashley, Breastfeeding Educator
---
Saranoni Softness!
Susan loves to gift a Saranoni blanket with satin edges, because a special baby blanket is a rite of passage for a newborn. Saranoni blankets are especially soft (they are hard not to pet!) and there are so many colors to choose from. A baby blanket is something a child can enjoy for years (Susan knows some adults who still snuggle their baby blanket!). It is always sweet when a baby learns to talk and christens their blanket with their very own blankie name. PS: Saranoni blankets are reasonably priced and they wash beautifully! - Susan, Executive Assistant