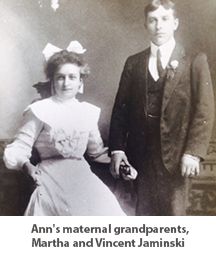 My great grandparents were born in Poland and Austria. When they immigrated to the United States in the late 1800's and settled in the Dakotas, they were seeking a better life for their families. They did not speak English and they brought unique cultural traditions with them. They also breastfed their babies.
Families have been moving to America for many years, leaving behind familiar landscapes and often other family members. Sometimes they come on their own accord. Sometimes they are seeking refuge. Even if their journey to America is a blessing and a relief, it is human nature to long for a familiar face or language.
In the year 2015, my family of eastern European origins is no longer the new kid on the block. Our customs and beliefs are firmly integrated into American culture. English is our native language. We eat a mixture of foods found in any grocery store or restaurant. I walk down the street and see other people who look just like me.
Over the past 35 years, Lincoln's population has changed in many ways. From 1980 to the year 2000, Lincoln grew from 182,000 to 222,000 residents. Our non-white (non- European) residents have also grown, from 8,100 to 24,000 - an incredible 300% growth.
This means there are a fair number of mothers in our community who are raising their babies in a foreign culture without the guidance of their mothers and their grandmothers. Their prenatal provider will most likely not speak their native language. Nor will the nurses who take care of them at the hospital. Mothers new to America often wonder why they are given free formula when they grew up surrounded by breastfeeding mothers (in their living rooms, on buses, in their churches). They may wonder why their baby cannot sleep with them. Often they misinterpret our well-meaning public health rules. Must my baby be in a car seat anytime I leave the house? (No, just when you are in a car.) Do all these vaccinations mean that illness is lurking around every corner? Mothers often become scared, confused and isolated.
Partnership for a Healthy Lincoln recently obtained funding to help MilkWorks focus on moms that are new to America. We know they have a harder time accessing breastfeeding help. We also know that some of our cultural practices may actually encourage them to stop breastfeeding. MilkWorks has hired seven minority Community Breastfeeding Educators. Six of them speak English as a second language and were born outside the United States in Sudan, China, South America, Central America, Vietnam or Burma. One of them is African American, born right here in Lincoln, Nebraska!
These women may be one of the best things that has happened to MilkWorks and Lincoln families. They have incredible breastfeeding stories and are passionate about helping other moms. We'll keep you posted on their adventures and we'll keep you up to date on how moms can access their help.