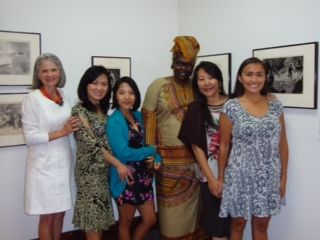 When MilkWorks opened our doors in Lincoln 14 years ago, we wanted to be a support system for all mothers, regardless of their income, education, marital status, race or cultural background. This is why we incorporated as a 501 c3 nonprofit and why we hold fundraisers, seek donations and write grants.
Our Board of Directors recently held our 5th Annual Milk and Cookies fundraising event at Lux Center for the Arts. Thanks to their hard work gathering desserts, auction items and sponsors, MilkWorks will now have more resources to serve our community of breastfeeding mothers.
Raising funds is not something we love to do. We do it because we love to serve all Lincoln families. Many of you have found a way to give to MilkWorks through your work place and the Community Services Fund; others of you have supported MilkWorks on Give to Lincoln Day. We appreciate you and we thank you!
This year, MilkWorks experienced a first when we were awarded federal funding via Partnership for a Healthy Lincoln. We also received our 15th grant from the Rogers Foundation, a local funding source who has provided more support for MilkWorks than any other funder. I love to tell their story because it is so unique: Richard Agee and Eloise Rogers Agee spent their winters in California, where they became involved with a mountain goat conservation society. What did they learn about baby mountain goats? If they do not get mountain goat milk, they were less likely to survive. This led Richard and Eloise Agee to understand the importance of species-specific milk, which led to their support of MilkWorks.
I am pleased to announce that we have just submitted our first grant to an Omaha foundation to provide consultations to low income mothers at MilkWorks O. While the Affordable Care Act helps to provide this service to mothers with private insurance, this same benefit is not available for mothers who qualify for Medicaid insurance. We are very hopeful that our governor and the new leadership at the Nebraska Department of Health and Human Services will soon extend Medicaid coverage for breastfeeding services to low income Nebraska babies. After all, we all benefit when kids are healthy and require less health care.
MilkWorks is a labor of love. We exist because of generous people in our community who value what we do. Thank you for helping us to be here for all families!