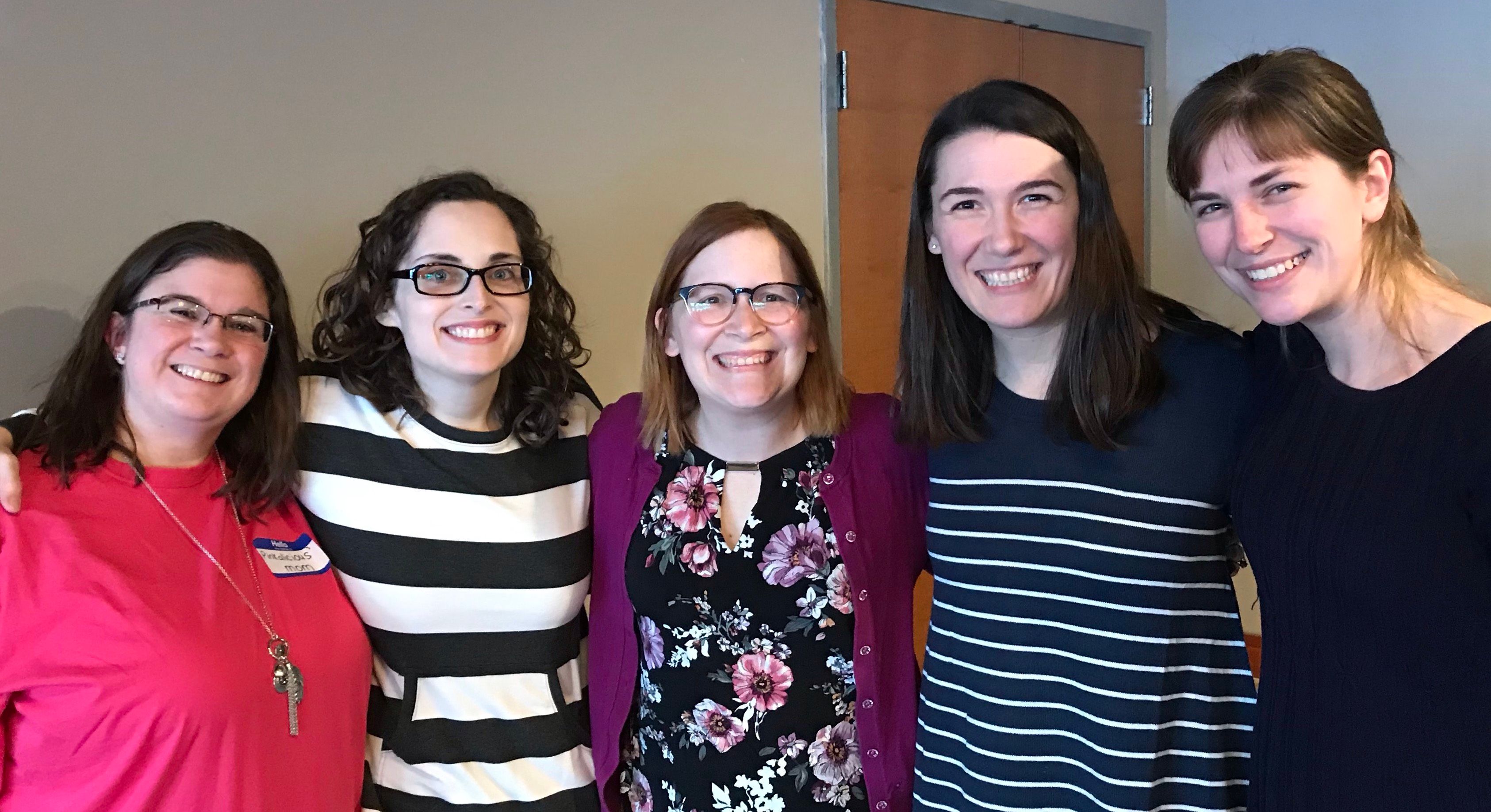 As parents, birthdays make us nostalgic, maybe even a little wistful, as we meditate on how quickly our children are growing up. For some, it is a day where we relive moments of our daughter's birth or reflect on our breastfeeding journey with our son. For others, it is a chance to gather with friends and family and celebrate the impressive milestone each birthday represents. For us, it is also a chance to honor the village who has helped us find our way as mothers.
MilkWorks recently celebrated its 18th birthday in Lincoln (almost an adult?) and its 4th birthday in Omaha (almost ready for kindergarten!). As mothers who gathered together at MilkWorks when our children were babies, celebrating the birth of MilkWorks is a heartfelt occasion.
When we arrived at MilkWorks O for Mom Talk in the spring of 2016, we were weary and anxious. After waiting for what seemed like many lifetimes to become parents, we were each overwhelmed at the role we were thrust into overnight. Isolated from family and friends due to weather, cold and flu season, and more, we were struggling in our own way to find a foothold. We know that our experience as new parents was not unique. What was unique, perhaps, was the community we found at MilkWorks. 
Week after week, we met with fellow new moms who were learning to navigate life as parents and get a handle on breastfeeding. We talked through mastitis, blebs, sleepless nights, returning to work, weaning off a nipple shield, and more. We came as strangers and left as friends. Even as we returned to work or into the new rhythms as parents of older infants, we stayed in touch through Facebook, play dates, drinks, and now, birthday parties. 
As our confidence in our ability to keep our young children alive increased, the anxiety that once wracked our hearts began to ease. As our friendships began to bloom, so did relationships between our spouses, casting the net even wider. 
MilkWorks, and especially Mom Talk, has given us so much. A healthy and loving relationship with our children through breastfeeding. The assurance that we can develop the skills and strategies to tackle every new developmental milestone that comes our way.  Perhaps most importantly, it has given us a group of people that we can rely on when challenges inevitability arise AND when we gather to celebrate major achievements like birthdays. There is something about birthdays--and this place--which is why we are honored to serve on its Board of Directors. We are giving of our time because we want MilkWorks to be here for each and every mom who seeks a place to find support and connect with other moms. Growing into motherhood can be a daunting experience. Trust us. It can be so much easier when you find a village of friends to navigate the bumps and celebrate the incredible journey. 
Happy Birthday, MilkWorks!  We look forward to helping you reach YOUR next milestone.
Will you join us in sharing your MilkWorks story? Comment below or email Angie at angie@milkworks.org. We love hearing from parents who found that MilkWorks made a difference for them.
Join us for Mom Talk! It is held in our toddler-safe room. A breastfeeding educator leads the group and makes sure that everyone is introduced. There is always an opportunity to ask questions about breastfeeding but moms also choose to talk about related topics as well. Older siblings are welcome.
Lincoln: Mondays & Tuesdays 9:30-11am 
Omaha: Mondays & Wednesdays 9:30-11am 
A list of all of our Board of Directors can be found here.