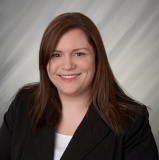 As I wrap up my first three months as Executive Director of MilkWorks, I cannot express my immense gratitude for the staff and families that have embraced me with open arms. I have learned so much in such a short time but know I have only scratched the surface.
The moments that exemplify MilkWorks are the quiet moments when I can step back and observe our amazing breastfeeding educators and lactation consultants in action. From helping a mom obtain a hospital-grade pump for a NICU baby, to quietly gathering pump supplies for a mom in need and donating them to her, the mission of MilkWorks lives in the actions of our staff. It also lives in the evidence of our successes. MilkWorks will help over 5,000 moms receive high-quality personal use breast pumps and schedule over 2,500 lactation consultations with moms from Nebraska, Iowa, Kansas, South Dakota, Missouri and beyond.   
As we begin the new decade, I am excited for MilkWorks to continue its mission of helping families breastfeed their babies. We continue to work with our partners throughout Nebraska to provide services for as many families as possible as well as continue our community breastfeeding education program. And we will always be here in our communities in Lincoln, Omaha, and online, providing the highest-level care to all families, regardless of where they are in their breastfeeding journey and goals.   
The new decade brings with it both challenges and opportunities to continue helping families initiate and exclusively breastfeeding their babies. While Nebraska's initiation rates continue to rise, we turn to the next challenge: continuing to exclusively breastfeed babies for as long as possible by each family. We know MilkWorks will be on the forefront of this challenge through our outreach programs to communities and employers, rental options for breast pumps and scales, free-of-charge weight checks, breastfeeding centered classes, weekly Mom Talk support groups, milk donation centers, in-person shopping options for nursing bras and other breastfeeding needs, and so much more.
I am so privileged to be the Executive Director at MilkWorks as we continue the amazing work started almost twenty years ago in the basement of a home in Lincoln. Just as our babies grow, so does MilkWorks but nonetheless, we remain honored to work with mothers and families, just like yours, every day.
Thank you for your continued support of MilkWorks – we could not do it without you!