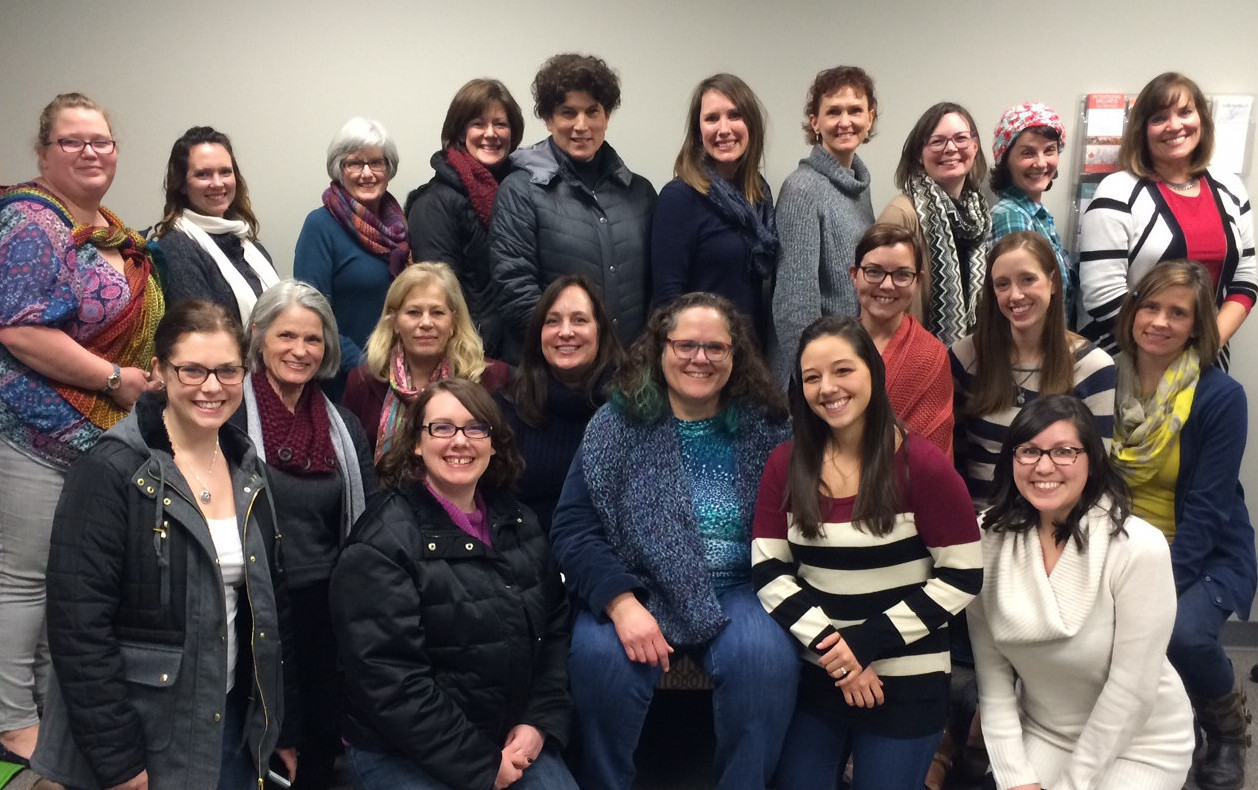 Our Story
MilkWorks was founded in 2001 by a group of seven women, including a pediatrician, four nurses, a childbirth educator and a doula.
The founders were all mothers, who wanted other mothers to have access to breastfeeding support. MilkWorks is a non-profit, which allows us to receive grants and donations to help fund our services. We work closely with our local hospitals, physicians, nurse midwives, public health nurses, doulas, WIC programs and La Leche League, to meet the needs of families in our community.
MilkWorks has grown in many ways.
We started out small, and have grown into a comprehensive breastfeeding support center offering breastfeeding consultations, breast pumps, breastfeeding supplies, and a wide variety of education and support services. Our Lactation Consultants (IBCLCs) provide individualized care to over 1,500 mothers from eastern Nebraska each year.
With the advent of the Affordable Care Act, MilkWorks is now credentialed and in-network for consultations and breast pumps with most private insurance plans. We also provide breast pumps for all Nebraska Medicaid plans.
In 2011, MilkWorks was photodocumented for the US Surgeon General's Call to Action to Support Breastfeeding, and, in 2013, MilkWorks was highlighted as a model program in the Centers for Disease Control (CDC) Guide to Effective Strategies to Support Breastfeeding Mothers and Babies. In 2015, MilkWorks expanded to Omaha with a location in Rockbrook Village at 108th and Center.
Yet much has not changed.
We pride ourselves on knowledgeable staff who develop relationships with our clients. Our protocols are updated yearly to reflect on-going changes and knowledge about breastfeeding, resulting in consistent and accurate information for new mothers. Our goal is to provide the care and support that you need to feed your baby.
Stop by and visit us.
Please stop by and get a sense for who we are. On any given day, you may see parents walking in with their newborn for a consultation, dropping by to weigh their baby, picking up a breast pump, or asking a question. We don't necessarily feel like a clinic, yet our goal is to deliver the highest quality breastfeeding support that we possibly can.