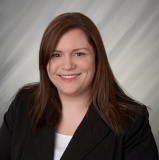 Nineteen years ago, when MilkWorks began, I was a sophomore in college and actively avoiding the science building with my political science and history majors. I was a competitive debater but when we discussed health care, or even women's health care, breastfeeding was never a topic. In fact, when I was recently home for the holidays, I came across my old debate tubs and could not find any reference or documents to breastfeeding or feeding babies generally. 
But at the same time I was living in a dorm room in Omaha, seven women in Lincoln launched MilkWorks, a community breastfeeding center, to provide the support and encouragement for moms to breastfeed. At that time, fewer than 10% of babies were breastfed for six months in Nebraska. Those women were on the vanguard for women like me, who have come to motherhood with more readily available information, support, tools, and services to support breastfeeding. And now in Nebraska, 82.2% of women initiate breastfeeding and 25.4% breastfeed exclusively for six months. But the babies who we have the pleasure of seeing at MilkWorks, over 50% breastfeed exclusively for six months. 
While MilkWorks began as a space to help mothers breastfeed and will always continue to have that mission at its heart, we have also grown to helping families and our society support breastfeeding. Family, friends, partners, employers, and society are instrumental to helping a family reach their breastfeeding goals. Our role is to support families in their journey, which is why we offer pre-natal consultations, support groups, one-on-one lactation consultations, a wide variety of breast pumps, donated milk, and more. And part of our role is to help families tell the story of their own breastfeeding journey and to celebrate each and every one of those stories. 
So we invite YOU to tell your story, be it to your family, your friends, your employer, your elected representatives.  Because all of our stories tell the amazing story from seven women nineteen years ago to today. While we know work remains to be done, we've come a long way baby! Happy Birthday MilkWorks!