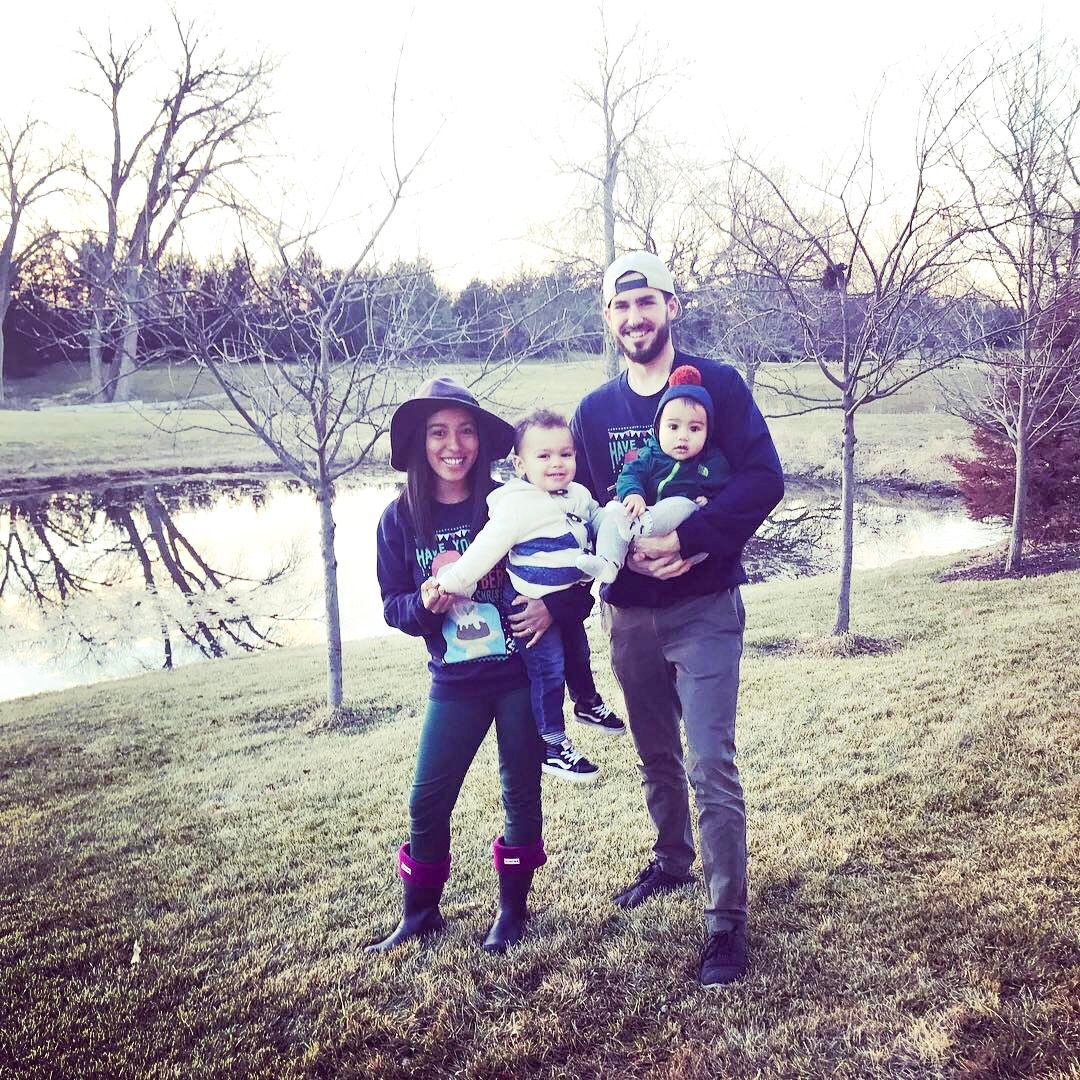 Breast is best! Or so I was told growing up in Cape Town, South Africa. Unfortunately, "breast is best" did not come with any instructions, except seeing my younger cousins nursed as I was growing up.  
Fast forward to September 2016, when I had moved to Nebraska and my first son, Hamish, was born. Like many first-time moms, I faced many common breastfeeding challenges. My baby had a hard time latching, so I started using a breast pump and ended up exclusively pumping. Not knowing any better, and not having support from the women in my family, I had to find a way to feed my baby with the tools I was handed. For two weeks I exclusively pumped, which created another problem I wasn't prepared for: I was now making more milk than my baby needed! But removing milk was the only thing that gave me an hour's worth of relief.  
One Saturday night (we all know trouble finds us in the dark), my breasts were as hard as rocks, and NOTHING was coming out. I had been pumping religiously, so what was going on??? I called my aunt in New Zealand and she advised me to wrap my breasts in cabbage packs. I was confused: Is this witchcraft? What can a vegetable possibly do to help this condition? I soon learned I had mastitis, and I felt horrible physically, and emotionally, I was a wreck. 
I went to MilkWorks, mortified beyond repair. I thought I was a disaster as a mother. My turmoil was so severe, that my husband had to speak for me. My baby was in no way affected by the current events. As long as he had milk, he was happy. The lactation consultant at MilkWorks confirmed that I had mastitis.
The next week was very hard. Even though my breast hurt, I knew I needed to remove milk. I called my grandmother in South Africa and she told me that I needed to have my baby "drink", especially on the breast that was so sore. Suzy, my lactation consultant, was my lifeline. I truly feel like she saved breastfeeding for me and my baby. In addition to getting past the mastitis, she helped me get Hamish to latch comfortably. I was so relieved! I truly feel that attending her group consult sessions with other moms is what made me want to persevere and make breastfeeding work!
 Eleven months later, I found out I was pregnant again! I had worked so hard to make breastfeeding work with Hamish, and I was not ready to wean. I continued nursing, however, by the time I was six months pregnant, breastfeeding became too sensitive for me to handle and I was ready to wean Hamish. While we had a tumultuous first month, we had an absolutely amazing 14 months of breastfeeding, bonding and learning from each other.  
When my second son, Finn, was born, you would think I would know what to do. Alas, Finn also had to learn how to latch well, and I had to cope with being a mum of two small children. Luckily, I could turn to MilkWorks for help again, and I handled Finn's feeding issues with more knowledge and understanding. I even brought Finn to work with me for several months so I would not have to pump as much!
Finn is now 14 months old and still nursing. (Right now, I am helping to teach him that it is not okay to bite when he eats.) I can see in both my boys how frequent contact with me while breastfeeding has been their safe house. While I may be far away from the women in my family, I feel so fortunate to live in Nebraska where we have breastfeeding support. As a woman, and now a mother, I don't believe my breastfeeding journey would have turned out so well without the support I received. Not only has breastfeeding changed my perspective on what feeding means to a baby, it has also introduced me to some remarkable women I met through Suzy's group. I now call them my sisters.
My experience with MilkWorks as a parent encouraged me to become a Breastfeeding Educator, I so could help other mums like myself. I was even able to bring Finn to work with me so I didn't have to pump as much and could remain close to my baby. I advocate daily to my friends who are mums that trying to feed my children humbled me immensely and I wish that every new mum has the support she needs when this special moment arises. Needless to say, it was incredibly hard for me at the start, but being able to turn it around and have this life changing experience will always be dear to me. I love knowing that as my boys get older and start exploring the world on their own, that I helped to make this happen!
As a mom who is new to America, Auriel is part of Lincoln's culturally diverse Community Breastfeeding Educators. For more information about this incredible group of women, who bring breastfeeding support to all neighborhoods in Lincoln, click here.