Breast Pumps and Baby Scales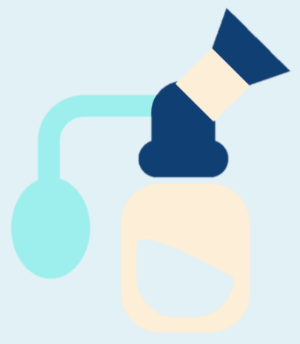 Breast pumps and digital baby scales are available at both our Lincoln and Omaha locations. Insurance plans typically cover what is known as a Personal Use Pump.
MilkWorks is a DME (durable medical equipment) provider for all major private insurance plans in Nebraska and for all Nebraska Medicaid plans. MilkWorks also carries a limited number of Medical Need (Hospital Grade) rental pumps.
* Before coming to MilkWorks for a breast pump, we encourage you to call your insurance plan to make sure you have pump coverage, and that MilkWorks is an in-network provider for your plan. Please request electronic forms to fill out in advance of obtaining your breast pump by calling Lincoln at 402.423.6402 or Omaha at 402.502.4676 or complete this online request and we will email you electronic forms. 
MilkWorks carries a limited number of quality digital baby scales for rent. We do not file with insurance for scales.
Personal Use Pumps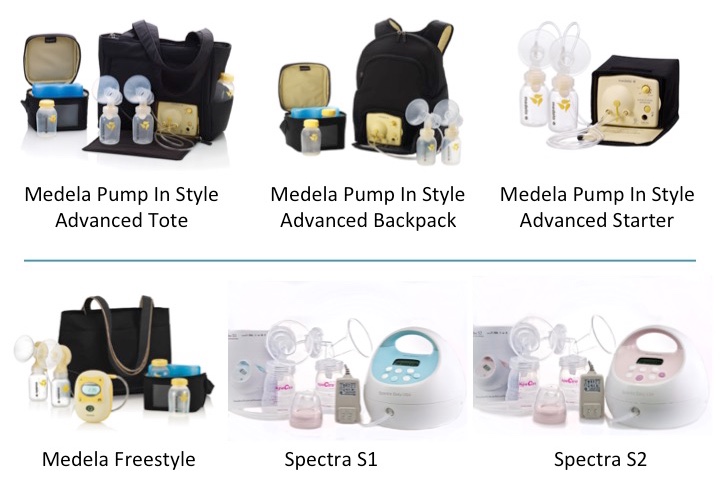 The Medela and Spectra pumps that we offer are high quality double electric Personal Use Pumps. They are designed for use when a mother is returning to work or school or is temporarily separated from her baby.
Our Pump Service Plan is provided with all personal use pumps!
Related Information
For additional information on using a pump, collecting milk and returning to work, please visit our BIC. Select information available in Spanish. 
Rental Breast Pumps & Scales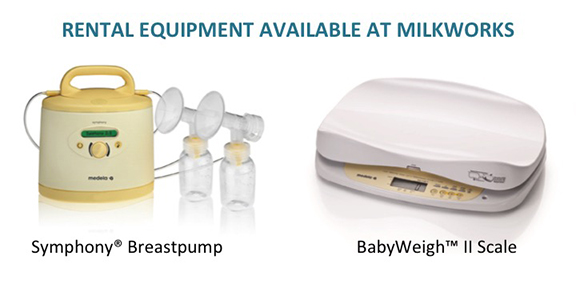 Medical Need Rental Pumps
The Medela Symphony is a Medical Need (aka Hospital Grade) rental pump designed especially for mothers whose babies are not feeding well. It is a very effective pump for initiating a milk supply or pumping exclusively when baby is not going to breast. The pump requires a one-time purchase of a personal pump kit. If you used a Symphony in the hospital and you have the kit, you do not need to purchase an additional kit.
Because of demand, the Symphony is subject to availability based on Medical Need. They are generally available by prescription.
*Insurance coverage is limited to babies with Medicaid insurance. Rental pumps are available for rent by the week ($30) or the month ($100).
Baby Scales
MilkWorks is a rental station for the Medela Baby Weigh, a high-quality digital baby scale. Please call to check availability as our inventory of scales is limited.
*Scales are available for rent by the week ($30) or the month ($100)