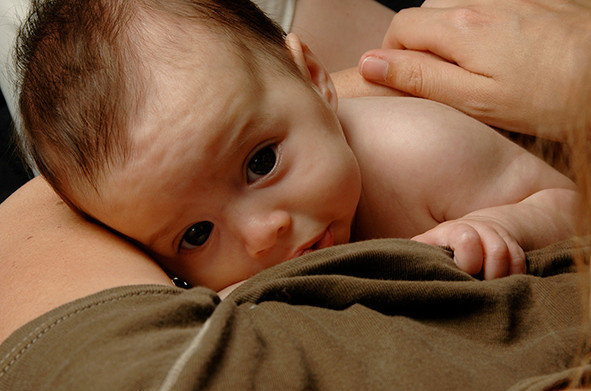 Consultations
(As of 3.25.2020) - MilkWorks is excited to offer Telehealth Lactation Consultations! Give us a call if you have any questions or to make an appointment today!
The American Academy of Pediatrics recommends that all babies have a feeding assessment between day three and day five to assess latch and weight gain. You are welcome to call MilkWorks in Lincoln (402.423.6402) or Omaha (402.502.0617) or our home-based services in York (402.710.8577) and schedule an appointment with one of our International Board-Certified Lactation Consultants (IBCLCs) or our Breastfeeding Medicine Specialist, Dr. Kathy Leeper. 
Insurance Coverage of Breastfeeding Help
MilkWorks is in-network with all major private insurance plans and all Nebraska Medicaid plans for consultations. If you do not have any insurance, we can offer you a reduced, out-of-pocket fee. 
What are your Options for Breastfeeding Help at MilkWorks?
You may choose to see one of our IBCLCs or our Breastfeeding Medicine Specialist, who is an MD:
Our IBCLCs have years of experience addressing newborn and older baby breastfeeding issues.  They have a variety of backgrounds as La Leche League Leaders, Registered Nurses, Doulas, and Childbirth Educators.  In accordance with the Affordable Care Act, if a mother has private insurance, we file for preventive services under a mother. If a baby has Nebraska Medicaid, we file under a baby for lactation counseling services. According to preventive services, there should be no co-pay or deductible. When indicated, our IBCLCs may refer a mom and baby to Dr. Leeper for her medical expertise.
As a physician, Dr. Leeper brings her pediatric and medical expertise to lactation counseling. She is able to order lab and diagnostic tests and prescribe medications. If indicated, she may perform a frenotomy procedure on a baby. Her services are usually filed under medical codes (vs. preventive services) and may be filed with a mother or baby's insurance plan, or both. Depending upon the insurance plan, there may be a co-pay or deductible.
What Happens During a Consultation?
Dr. Leeper or your IBCLC will review your medical history and past breastfeeding experiences, discuss your baby's feeding patterns, assess your baby's suck and your milk supply, weigh your baby, and assist with a feeding. You will have plenty of time to ask questions.
You will leave MilkWorks with a care plan and a follow-up plan. We like to provide care until your baby is feeding well. Initial appointments are usually 60-90 minutes and follow up appointments are usually 45-60 minutes. Partners and family members are welcome and encouraged to attend appointments with you.
Our Breastfeeding Medicine Specialist
Kathy Leeper, MD, IBCLC, FABM
Our Lactation Consultants
Anne Easterday, IBCLC, LLLL
Debbie Erikson, RN, IBCLC
Teresa Flattery, RN, IBCLC 
Meghan Gerken, RN, IBCLC
Jenny Maestas, IBCLC, BA
Suzy Meyers, IBCLC, LLLL  
McKenzie Jones, IBCLC
Kristi Lord, RN, IBCLC
Jenny Petersen, RN, IBCLC
Christi Schill, RN, IBCLC 
Mindee Booth, RN, IBCLC
Please note: MilkWorks is a well facility. For everyone's protection, if you or your baby or child are sick with a cold or virus, we ask that you wait until you are well to come to MilkWorks. In the mean time, please call and we will assist you by phone.
Lactation Care in York, Nebraska
We currently offer in-home breastfeeding consultations within a 30-mile radius of York with Meghan Gerken, IBCLC, RN. Appointments are scheduled directly with Meghan at 402.710.8577.  Insurance claims are filed under a mother's private insurance plan or a baby's Medicaid plan.
Meghan also hosts a Breast Pump & Baby Weigh Station at Four Corners Health Department in York. Like & follow MilkWorks York on Facebook to learn more about breastfeeding support in the York area and to check out the dates and times of Meghan's Breast Pump & Baby Weigh Station!