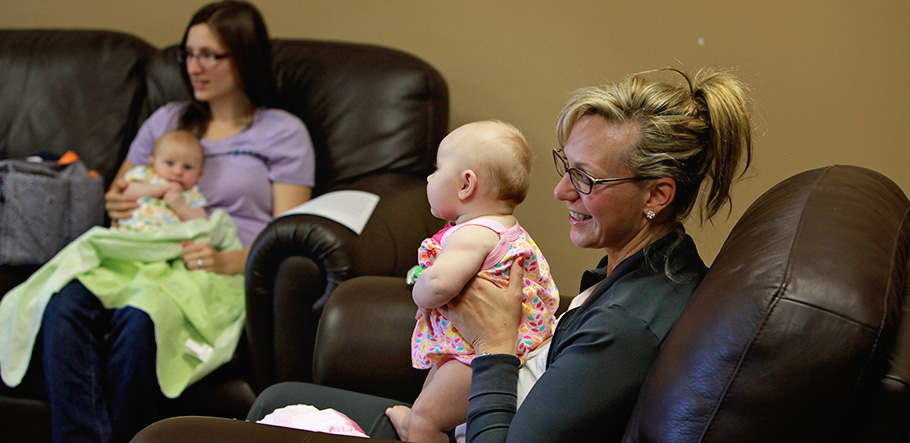 Group Support
Research has shown that women who participate in groups with other mothers tend to adjust to motherhood more easily. MilkWorks offers moms groups throughout the week – to support you through your journey. MilkWorks is a well facility so you do not have to worry about you or your baby encountering illnesses while onsite. There is no fee to attend, older siblings are welcome, and you do not need to register. Join us! 
 
Mom Talk
This group is for moms with babies or toddlers. It is held in our toddler-safe room. A breastfeeding educator leads the group and makes sure that everyone is introduced. There is always an opportunity to ask questions about breastfeeding but moms also choose to talk about related topics as well. Older siblings are welcome.
Lincoln | Tuesday from 9:30-11am
Omaha | Wednesday from 9:30-11am
Check our calendar of events for updates
Additional Information
Our groups are available at no cost because we want parents to have the opportunity to gather with other parents.
You do not need to register to attend group. Just drop in. If you are late, that is fine.
For wear and tear on the room and safety concerns, we ask that you not bring food or drink to group. If your child requires a snack, we ask that they sit on your lap to eat. Water in a spill proof container is fine.
Please note: MilkWorks is a well facility. For everyone's protection, if you or your child are sick with a cold or virus, we ask that you wait until you are well to come to MilkWorks. In the mean time, please call and we will assist you by phone.
---
Online Support
Back at work outside the home? Join the 'MilkWorks Return to Work Moms' group