Support Groups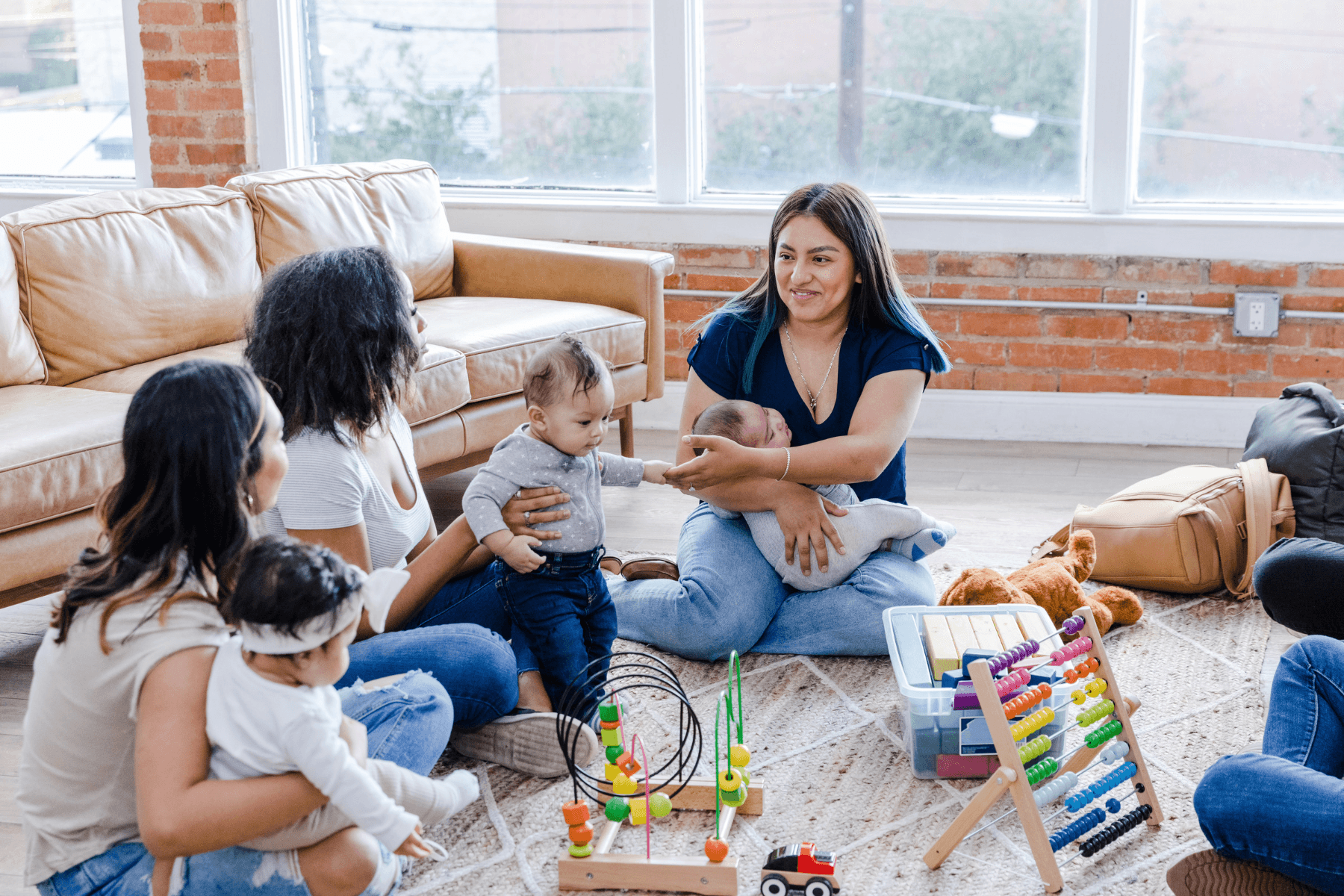 Research has shown that women who participate in groups with other mothers tend to adjust to motherhood more easily. MilkWorks offers moms groups throughout the week – to support you through your journey. MilkWorks is a well facility so you do not have to worry about you or your baby encountering illnesses while onsite. There is no fee to attend, older siblings are welcome, and you do not need to register. Join us! 
Mom Talk
This group is for moms with babies or toddlers. It is held in our toddler-safe room. A breastfeeding educator leads the group and makes sure that everyone is introduced. There is always an opportunity to ask questions about breastfeeding but moms also choose to talk about related topics as well. Older siblings are welcome. For more information, please email calendar@milkworks.org.
Tuesday (In-Person): 9:30-11am - Lincoln & Omaha Locations
Wednesday (Monthly Virtual): 1st Wednesday 9:30-11am - Please email calendar@milkworks.org for the link to our virtual mom talk!
NICU/Preemie Group
This support group is designed for mothers of babies who are premature, are currently in the NICU, or are a NICU graduate. Led by an RN IBCLC with NICU experience, moms will find support for all of the unique experiences faced when breastfeeding and/or pumping for an early, ill, or special needs baby. Moms are welcome to attend with, or without, baby. To receive the link for group or for more information, please email calendar@milkworks.org.
1st & 3rd Thursdays (Virtual): - 1pm 
Check our calendar for specific times and dates for all of our group offerings.
---
Additional Information
Our groups are available at no cost because we want parents to have the opportunity to gather with other parents.
You do not need to register to attend group. Just drop in. If you are late, that is fine.
Please email calendar@milkworks.org to get the link for any of the groups above. A staff member will email you back the correct link that you need.