Reducing Maternal and Infant Stress while Supporting the Breastfeeding Relationship
The first six months of a child's life is a crucial time period for physical and emotional health, as well as brain development. Research continues to demonstrate the positive impact that breastfeeding has on the incidence of acute and chronic illnesses, as well as the development of trust and socialization, and the connection of brain synapses.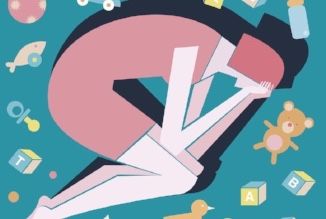 National research estimates that up to 30% of mothers experience Postpartum Depression (PPD), or a mood disorder. Some mothers have risk factors for PPD: a history of anxiety, depression or trauma prior to, or during pregnancy, or inadequate social support. Other mothers may experience PPD with no warning. Research indicates that breastfeeding hormones protect a mother against PPD. At the same time, untreated PPD may lead to early weaning, which has the potential to further increase the severity of PPD. PPD is considered an under-acknowledged, under-screened, and under-treated complication of pregnancy and birth. Many providers are uncomfortable assessing a mother because they are unaware of community resources. Many mothers are embarrassed to admit that they are feeling depressed because "they are supposed to be happy."
Mothers with a postpartum mood disorder show less maternal responsiveness, less affection, and less interaction. They are more irritable with their infants and their behavior is described as "more intrusive." Depressed or anxious mothers have impaired safety behaviors. They use car seats less often, they are more likely to smoke cigarettes, they do not cover electrical outlets as often, and they are less likely to breastfeed.
Infants of mothers with PPD have higher heart rates and higher cortisol levels (a stress hormone). As children, they experience a higher rate of emotional, behavioral and developmental problems. They perform less well in school and are more likely to experience depression as adults. Earlier this year, as part of Prosper Lincoln, a large group of community members and early childhood experts identified maternal mental health screening and referral to support services as a priority for our community. 
MilkWorks has received funding from the Community Health Endowment, the Viking Foundation, and KENO Human Services to create increased community awareness in Lincoln, and provide consistent screening and referral for 500 mothers. The project includes the following components:
A preliminary survey of 100 mothers to determine how many mothers have been screened by their health care provider.

Education of MilkWorks staff.

A referral list of resources in the Lincoln community for mothers with a postpartum mood disorder.

Attendance at a MotherWoman course, and the development of two MotherWoman support groups in Lincoln.

Communication with OB, FP and Pediatric providers in Lincoln to inform them of the project, and provide them resource information and final survey results.

An initial EPDS screening in the first 3 weeks, along with follow screenings at 3 months, 6 months, 9 months, and 12 months, with referral to support services if a mother scores high.

A follow up survey at 12 months to determine incidence, as well as feedback from mothers.
MilkWorks participated in a Community Conversation panel (Beyond Baby Blues: Postpartum Depression) at the Community Health Endowment on March 1, 2018. This panel presentation was taped and is available for viewing HERE.