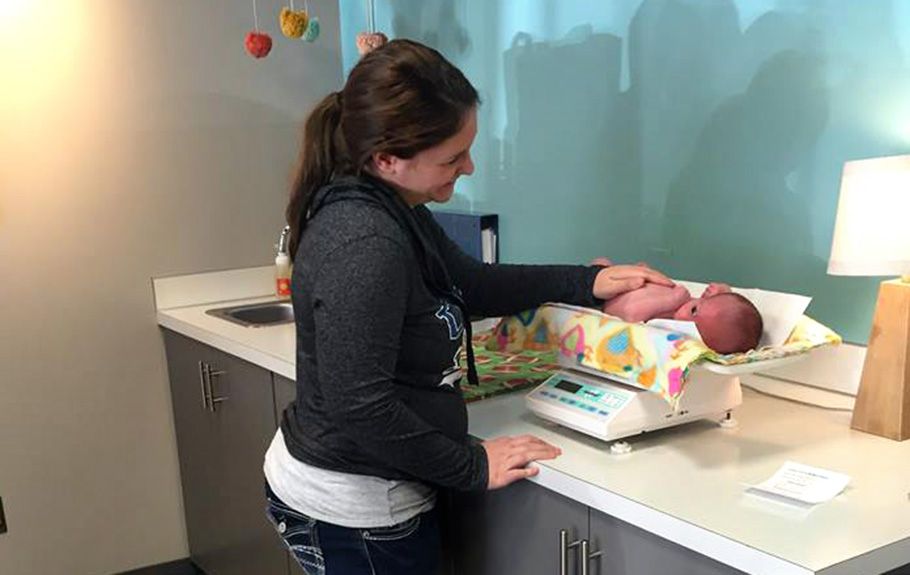 Free Weight Checks
Due to COVID-19, our walk-in weigh station is currently closed. To make an appointment for a weight check, please call us at 402.423.6402 (Lincoln) or 402.502.0617 (Omaha) and someone will be happy to help you.
Baby Weigh Station
MilkWorks has drop-in weigh stations available to parents in Lincoln & Omaha. Parents are welcome to stop in and weigh their babies any time we are open. We also offer a once a month drop in weigh station in York. Please check our calendar for dates and times. One of our breastfeeding educators will teach you how to use the scale. You are also welcome to do a pre and post feeding weight if you are concerned about your baby's intake. We will gladly fax any weight report to your provider upon request.
Please note: MilkWorks is a well facility. For everyone's protection, if you or your child are sick with a cold or virus, we ask that you wait until you are well to come to MilkWorks. In the mean time, please call and we will assist you by phone.