Event Calendar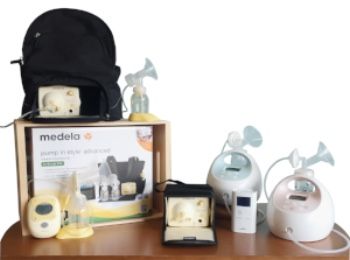 Choosing a breast pump can be overwhelming! Join MilkWorks at Breast Pumps 101 to learn all about Medela & Spectra breast pumps in a fun + comfortable environment. Let us help you make a confident decision!
This FREE class will cover the ins and outs of using each style of breast pump, including "best practice" tips & tricks, cleaning & assembling pump parts, breastshield fit & more! While this is a free class, space is limited and you MUST register to reserve your spot. Registration is available by calling 402.502.0617 or by clicking "Register Now".
: : : If you would like to go home with your breast pump after class, make sure to bring your insurance card & a prescription* with you! MilkWorks is in-network with all major private insurance and all Nebraska Medicaid plans for high quality breast pumps.
We encourage you to call the number on the back of your insurance card to confirm this is a covered benefit under your specific plan.
You don't need to attend Breast Pumps 101 to obtain your breast pump at MilkWorks! We are open Monday-Saturday 9am-5pm and until 8pm every Tuesday. No appointment is needed and the process is super simple.
*Nebraska Medicaid requires breast pump prescriptions to be signed by a MD or DO.