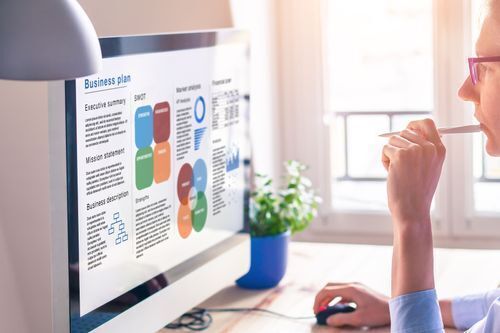 Operations Director
FLSA Status: Exempt
Reports To: Executive Director
JOB SUMMARY: The Operations Director is a part of the executive leadership team and reports directly to the Executive Director. The Operations Director is responsible for leading company-wide operations for the MilkWorks organization. They are highly efficient and able to add strategic vision to daily activities, quality improvement efforts, regulatory compliance, and other organization logistics. The Operations Director must possess strong collaborative skills and be able to engage both internal and external stakeholders. She/he has strong leadership and management skills and is critical to the overall performance of the organization.
Essential Duties and Responsibilities include the following as well as other duties and responsibilities that may be assigned:
Develop and implement effective organizational policies, procedures, and strategic operational plans,
Oversee internal data collection and quality improvement processes that help MilkWorks determine its effectiveness and promote efficient, effective delivery of services,
Lead human resources work, including hiring and retention, performance review structure, policy revision and implementation, and identification of internal team needs,
Assist with the overall management of the organization's information technology and computer systems/equipment,
Manage facility contracts and supervise all updates and large-scale maintenance projects,
Support organizational financial management by providing input in the budget process, monitoring ongoing financial activities and reports throughout the year, and making necessary adjustments,
Provide input and support to the organization's business and strategic planning,
Supervise assigned team members, aligning the efforts of leadership team members,
In partnership with the Executive Director, provide support to the Board of Directors as needed.
General Responsibilities:
Perform all duties and responsibilities in a customer service, efficient, team-oriented manner,
Establish and maintain effective channels of communication and professional relationships with employees, clinical staff, providers, board of directors, contractors, and community partners,
Use office equipment and materials in a safe and acceptable manner, follow established safety procedures, use appropriate safeguards, and observe common sense rules of safety in all on-the job activities,
Conduct self in manner reflecting the core values of the company, and encourages others to do the same,
Observe strict patient confidentiality in dealing with patients and patient information,
• Work from the assigned locations (must travel to both Lincoln and Omaha locations weekly) with reliable and predictable attendance.
Qualification Requirements:
To perform this job successfully, an individual must be able to perform each essential duty satisfactorily. Requirements listed below are representative of the knowledge, skill and/or ability required. Reasonable accommodations may be made to enable individuals with disabilities to perform the essential functions.
Experience:
Minimum of 5-10 years of relevant experience with leading operations and management within the nonprofit sector preferred,
Bachelor's Degree or equivalent experience required; master's degree preferred,
Exceptional and proven team management skills and interpersonal skills,
Results driven, persistent, able to self-direct and work independently showing initiative, while seeking guidance when appropriate,
Ability to multi-task, pay close attention to detail and be flexible in a fast paced and growing organization,
Strong people, management, organizational and analytical skills with 5 or more years management or supervisory experience required,
Demonstrated strength and ability to troubleshoot computer software, e.g., SharePoint and information management systems.
Language Skills:
Ability to read and comprehend complex instructions, nuanced correspondence, and memos. Ability to write correspondence. Ability to effectively present information in one-on-one and group situations.
Mathematical Skills:
Ability to add, subtract, multiply, and divide in all units of measure using whole numbers, common fractions, and decimals.
Reasoning Ability:
Ability to apply common sense understanding to carry out detailed written or oral instructions. Ability to deal with problems involving a few concrete variables in standardized situations.
Other Skills & Abilities:
Must be well organized and possess excellent telephone communication skills,
Must be detail oriented, conscientious, and able to follow through,
Must be able to adjust tasks in accordance with changing deadlines, emergency calls and priorities,
Must be able to complete tasks and meet deadlines,
Valid driver's license and automobile insurance required.
Physical Demands: physical demands described here are representative of those that must be met by an employee to successfully perform the essential functions of this job. Reasonable accommodations may be made to enable individuals with disabilities to perform the essential functions.
While performing the duties of this job, the employee is regularly required to talk or hear,
Employee is regularly required to use hands and fingers for typing and filing. The employee is frequently required to reach with hands and arms and occasionally required to stand, walk, stoop, kneel, crouch or crawl,
Employee may lift up to 35lbs; stand and carry items that weigh 10–35lbs.,
Specific vision abilities required by this job include close vision, distance vision, peripheral vision, depth perception, and the ability to adjust focus.
Work Environment: work environment characteristics described here are representative of those an employee encounters while performing the essential functions of this job. Reasonable accommodations may be made to enable individuals with disabilities to perform the essential functions.
The noise level in the work environment is moderate.
Stress level in the work environment is moderate to high.
Travel: Moderate
---
Disclaimer
The above statements are intended to describe the general nature and level of work being performed by people assigned to this classification. They are not to be construed as an exhaustive list of all responsibilities, duties and skills required of personnel so classified. All personnel may be required to perform duties outside of their normal responsibilities from time to time, as needed.
Must be authorized to work in the United States, pass a background check and be in compliance with MilkWorks policies.