Cimilre S6+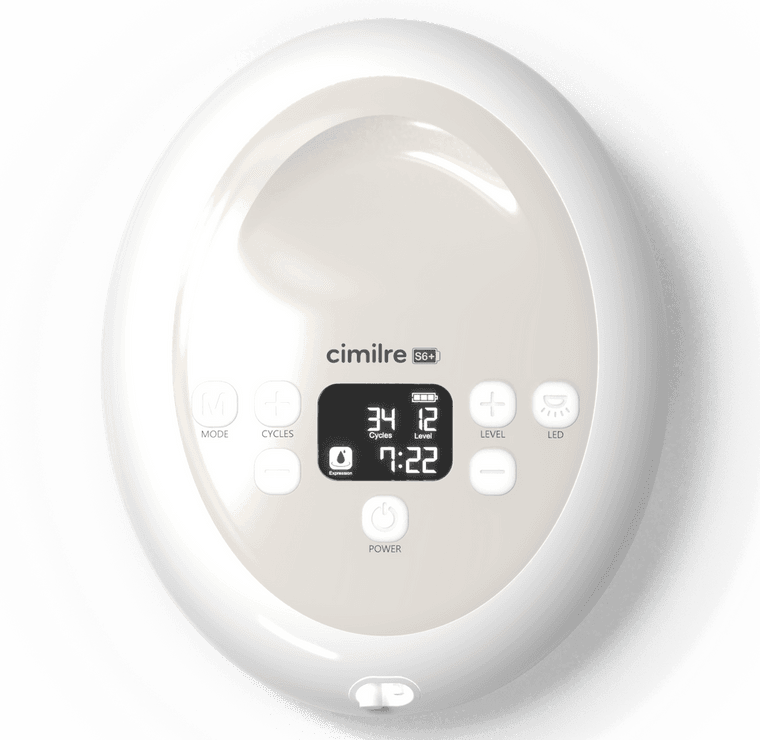 Innovative technology wrapped in a sleek, ergonomic design, the CimilreS6+ is a premium-quality, rechargeable, double electric breast pump created with the needs of today's pumping moms in mind. With the option to single or double pump, you can begin your pumping session in Massage Mode to gently stimulate milk letdown, and with a touch of a button, transition to Expression Mode to elicit natural milk flow. The Cimilre S6+provides customizable pump sessions withadjustable cycle speeds and suction levels inbothMassage and Expression modes. The S6+ boasts a super-quiet motor and a convenient nightlight to support a peaceful pumping experience. Plus, the S6+pump can be personalized with a pump skin!
Features
Rechargeable lithium-ion battery
Single or double pumping capability
Two modes: Massage and Expression
Adjustable suction strength levels with 5 levels on Massage Mode and 12 levels on Expression Mode
Adjustable cycle speeds on Expression Mode ranging from 30-46 cyclesper minuteAdjustable cycle speeds on Massage Mode ranging from 60-80 cycles per minute
Hospital strength suction up to 280 mmHg
Quiet motor: less than 45 dB
Backlit LCD screen
Timer display
30-minute auto shutoff timer
Lightweight at 1.9lbs.
LED night light: choose from 3 different ambient light levels
Two (2) -year warranty on pump motor
Ability to personalize with pump skins(sold separately)
What's Included:
Everything needed to deliver milk from breast to baby, safely and efficiently. For added protection, the included backflow protector prevents breast milk from entering the pump and enabling growth of harmful bacteria.
One (1) breast pump motor
One (1) 12-Volt AC power adapter
Two (2) tubes
Two (2) 21mm breast shields*
Two (2) 24mm breast shields
Two (2) valves
Two (2) backflow protectors
Two (2) 5-oz. bottles (includes nipple, cap, disc, and cover)
Rechargeable lithium-ion battery
*Breast shield sizes included may vary during our transition from 24mm and 28mm to 21mm and 24m
Personalize It!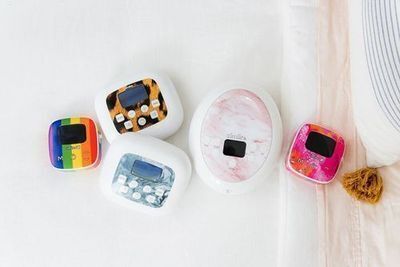 Personalize your breast pump! Until now, most breast pumps have come in a single color without a pattern. What fun is that? Choose from our collection of fashionable and fun skin designs to celebrate your personal style.
Each S6/S6+ pump skin is created with premium 3M vinyl and an ink-infused design that is rich in color. Skins are precision-cut to fit your Cimilre S6/S6+ breast pump, easy to apply, remove, and residue-free!
---
Thank you for considering MilkWorks for all of your breastfeeding needs! We are in-network with all major private insurers and Nebraska Medicaid plans!
Please request electronic forms to fill out in advance of obtaining your breast pump by calling Lincoln at 402.423.6402 or Omaha at 402.502.4676 or complete this online request and we will email you electronic forms.
* Please call your insurance plan before coming to MilkWorks to make sure you have pump coverage and that MilkWorks is an in-network provider for your plan.