Elvie Stride - Available Now!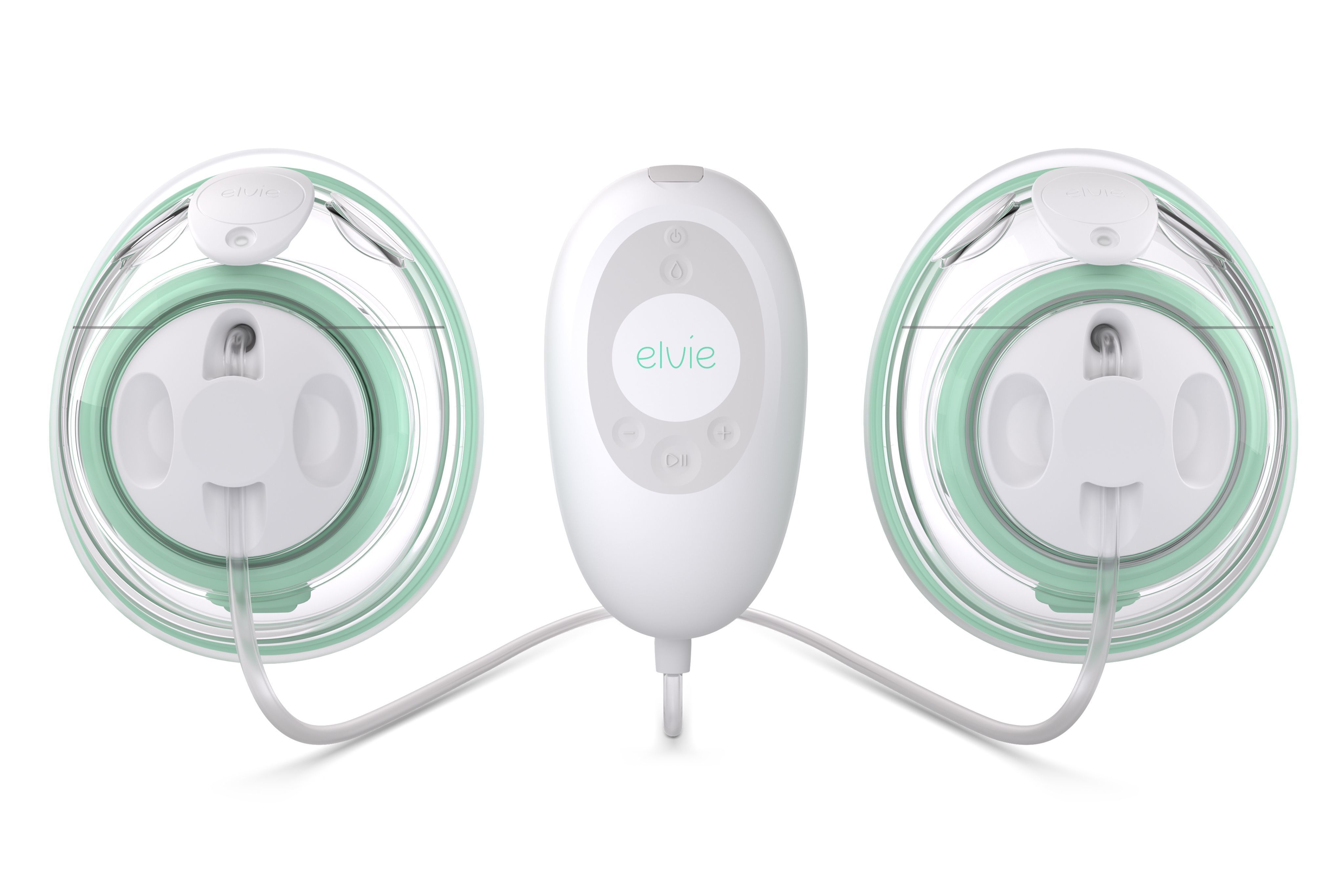 Now launching through insurance Elvie Stride the ultra-quiet, hands-free electric breast pump.
Designed to move with you, Elvie Stride is easy to set up for single or double pumping while sitting comfortably under clothing. Liberating users from sockets and restrictive wires, now mothers can discreetly express without compromising on pumping performance.
The closed system protects both mother and baby with hospital-grade strength: up to -270 mmHG...plus 2 modes and 20 intensity settings!
Users can connect Elvie Stride to the free app, allowing users to control the pump remotely, save preferred settings, and track pumping history.
Features:
 Hands-free: Worn under clothing, Elvie Stride collects milk in-bra, keeping your hands and body free to move. Take a walk, take a call, or just take time for yourself— with nothing to tie you down.
Ultra-quiet: Built with noise reduction technology, Elvie Stride blends into the background for true pumping discretion.

 Connected:

Connect to the free Pump with Elvie app to control your pump remotely and keep tabs on your pumping history. It's smarter, so you don't have to pump harder.
Complete control: Choose from 10 intensity settings in both Stimulation and Expression modes for optimal comfort and efficiency. Customize your pump so it always starts with your preferred settings.
---
Thank you for considering MilkWorks for all of your breastfeeding needs! We are in-network with all major private insurers and Nebraska Medicaid plans!
Please request electronic forms to fill out in advance of obtaining your breast pump by calling Lincoln at 402.423.6402 or Omaha at 402.502.4676 or complete this online request and we will email you electronic forms.
* Please call your insurance plan before coming to MilkWorks to make sure you have pump coverage and that MilkWorks is an in-network provider for your plan.