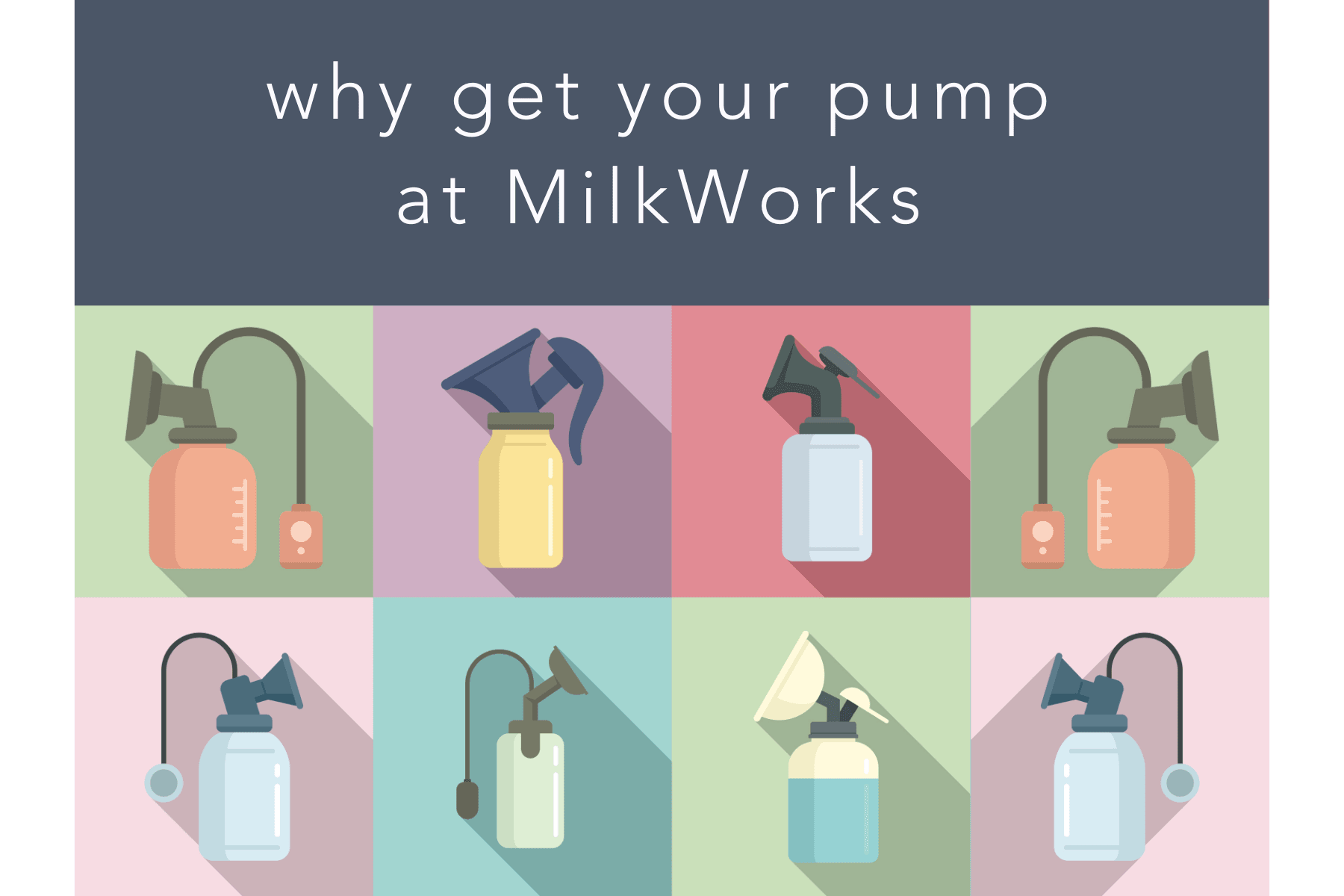 Thank you for choosing to obtain your breast pump at MilkWorks - your nonprofit community breastfeeding center! We are in-network with all major private insurance plans and NE Medicaid plans!
Please request electronic forms to fill out in advance of obtaining your breast pump by calling Lincoln at 402.423.6402 or Omaha at 402.502.4676 or complete this online request and we will email you electronic forms.
We always encourage you to call your insurance plan, before coming to MilkWorks, to make sure you have pump coverage, and that MilkWorks is an in-network provider for your plan.
---
What you need to get your breast pump:
Your insurance card(s) - we'll take a copy!
A prescription from your medical provider. 
This template can be used by healthcare providers for a Medical Need (aka Hospital Grade) rental breast pump. The prescription must include a diagnosis and desired rental duration.

This template can be used by healthcare providers for a Personal Use breast pump.
---
Obtaining Your Breast Pump

In-Store Pick Up: You can get a head start on the process by requesting forms here. Select the location you would like to pickup your pump from. A staff member will reach out after you submit your request to collect other necessary insurance information (this can take up to 3 business days). Otherwise, feel free to drop-in, select your breast pump, and (in many cases) take it home with you that day!  Our breastfeeding educators are here to help you with all your questions about Medela, Spectra, BabyBuddha, and Elvie breast pumps and accessories.
Shipping: Request forms here. When your forms are complete, please call either location, 402.423.6402 (Lincoln) or 402.502.0617 (Omaha), to initiate the shipping process. Shipping fees are $16 within the state of Nebraska and $25 for out of state.
---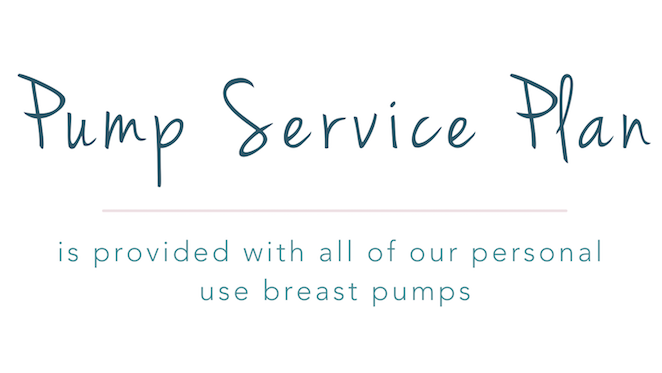 What's included:
Pump checks to confirm that pump pressure and suction are working correctly. 
Information on using and cleaning a pump, replacing pump parts, correct fit of a breast shield, and collecting and storing pumped milk.
Attendance to our popular Return To Work while breastfeeding class – offered monthly!
Your Options
High-quality breast pumps are designed for use when a parent returns to work or school or is temporarily separated from their infant. These options can be filed through your private insurance plan or your Nebraska Medicaid plan. 

 
**Please note: Each insurance plan has different coverage limits. We highly recommend that you call your insurance provider before coming in, to find out more information about your specific options**
---
For additional information on using a pump, collecting milk and returning to work, please visit our Breastfeeding Information Center. Select information is available in Spanish, Arabic, Karen and Kurdish.